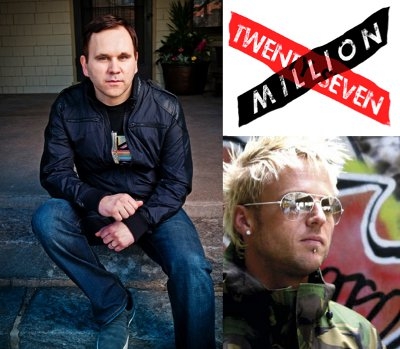 Back in January, Matt Redman and LZ7 performed this song, 27 million at Passion 2012 in Atlanta.  It was part of the awareness that was beginning in my own mind about the reality of some 27 million people being "enslaved" worldwide in forced labor or in prostitution.  This song went on to track internationally on Itunes and i think puts some perspective on the plight of those who are caught in this evil web.  This may be reason # 12 that Mitch, Clay and I are riding 500 miles as part of the IJM Freedom tour.  We're 4 weeks out from our meeting up with the 20 others who together will ride from the Freedom Center in Cincinnati to the Lincoln Memorial in Washington over 7 days.  We still need your financial support.  No donation is too small click here to give online. 
http://samgamgee.org/wp-admin/post-new.php
here's the music video they produced at Passion 2012. An interesting note that the 45,000 college studens and high school seniors at Passion 2012 together raised $3.5 million in 4 days.  Our team raising $9,000 should be easy…if you'll be a part.