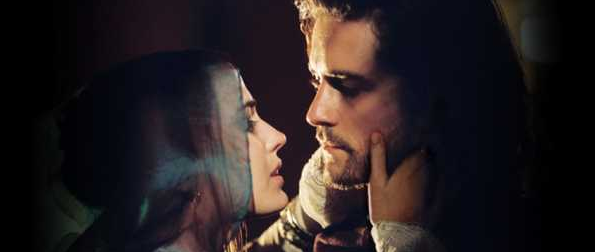 still processing much of what transpired while hanging with a few hundred warriors for the Kingdom in the mountains of colorado last week. in the final session john eldredge wrapped up some thoughts and reminded us that a life of freedom in Christ is found in the small choices….gathered together that cause us much difficulty as we journey. it is the small choices that either weaken us or make us strong. And then the choices must be seen in the context of our motives which drives how we relate to those around us. JE used a clip from Kingdom of Heaven to set this clear in our minds. it was the moment in the film where sibyla confronts balian on his rejection of her by rejecting the offer of becoming King. What a crossroads that brings about… to push through to doing the right thing comes with much effort. It is all aobut rejecting sin and living in the freedom of who Christ has made us to be by his sacrifice. Paul says in Romans…
… 7 because anyone who has died has been freed from sin. 8 Now if we died with Christ, we believe that we will also live with him. …11In the same way, count yourselves dead to sin but alive to God in Christ Jesus.
and from Eph 1
I keep asking that the God of our Lord Jesus Christ, the glorious Father, may give you the Spirit of wisdom and revelation, so that you may know him better. I pray also that the eyes of your heart may be enlightened in order that you may know the hope to which he has called you, the riches of his glorious inheritance in the saints, and his incomparably great power for us who believe. That power is like the working of his mighty strength, which he exerted in Christ when he raised him from the dead and seated him at his right hand in the heavenly realms, 21far above all rule and authority, power and dominion, and every title that can be given, not only in the present age but also in the one to come.
the stories that are being told from those that i journeyed with are only bearing this out. the words i've gotten from john and team as well as those from Thunder Bunkhouse and even the arrows that have come even to my own heart are amazing, but are not a surprise. There is much afoot in this life. But we must live in the truth of John 10:10
The thief comes only to steal and kill and destroy; I have come that they may have life, and have it to the full.