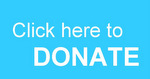 so a week ago… i had finished about 80 miles of training…hadn't started rain-making ( aka fund raising)…didn't have a road bike and wasn't sure how my part on this crazy adventure on the Present: Hope Tour was going to come together. as of Friday afternoon (six days later)..here's the details:
$2,345 has been donated thanks to the Rotary Club of Ashland, its members and some amazing friends and family.
a good friend, Joseph Badger has given me the use of his road bike and i've been able to increase my speed and efficiency.
i've logged 70 miles over the past 5 days on the new bike.
road 20 miles in my living room via two training sessions (via dvd and a cycle trainer set up in our living room) with Chris Carmichael (Lance Armstrong's trainer) that has kicked my bum…but has increased my understanding of how to better perform in the long distance rides.
took a long ride with a longtime friend and mentor, Eric Mayer that offered a glimpse of what the daily ride might look like.  Beyond good conversation, Eric's knowledge of land formations enlightened my awareness to the topography of the Ashland area.  Seeing where glaciers stopped, ancient canyons that were filled…he's one smart dude.
had a great webex conversation with the team thursday afternoon. thrilled for all that are part of it and for the addition of Pastor Aaron Brown, Sr. Pastor -St Pauls UMC/Joplin, MO on the ride.
Made presentations to the Rotary Clubs of Ashland and Loudonville that reminded me even more deeply why I've taken on this adventure.
In June when EVO student ministry made the Mission:Alabama trip to Pleasant Grove, our host on the ground was Paul Turner.  He is a friend and a Pastor to Students at Pleasant Grove Assembly of God.  He is directing a local program called Rebuild Alabama which is coordinating student ministry mission trips to serve in Pleasant Grove.  Check out this video clip as we visited the site where his church had been located.