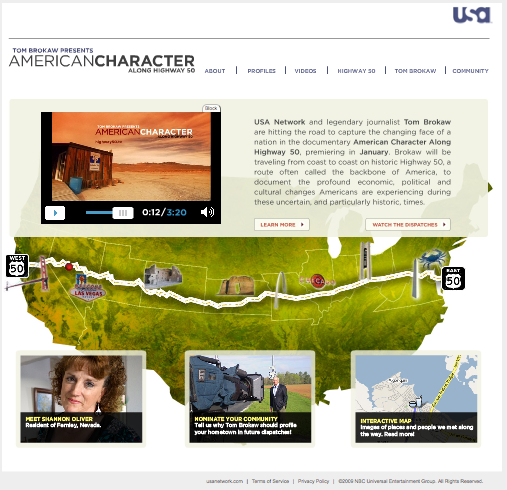 been working through the whole mission and vision thing of being a local church.  a task that must be diligently worked on annually.  in the tension of that process comes more conversations than i want with good-hearted people who are working through job loss, financial pressures and disharmony in the family.  in the midst of this week i learned of a national conversation that former tv news anchor tom brokaw has helped spearhead called characters unite .  particularly brokaw set off on a coast to coast roadtrip along US Hwy 50.  The full documentary won't be aired until january 2010 on the one year anniversary of the current president's inauguration.  there are some good video pieces up now that offer a glimpse into the current conversation about our character as a nation.  brokaw hosted a townhall on dec. 2 in washington that was incredibly insightful.
one segment especially is enlightening with fellow purpose driven pastor pastor kendall granger
of new life community church in east st. louis
the issue of what is the american character is huge.  the mission and vision of the local church is larger, but has to address the brokenness in our land.   as a pastor i'm living in it every day with my students and our families.  my bride, as a sr high school instructor is living in it with her students. we are living in times that are unparalleled in our nation and even in western civilization.  this work by brokaw and the discussion beginning deliberately with the folks at characters unitecan be helpful to stimulate our (yours and mine) response as followers of Christ through our faith community. this is messy stuff. but our failure to engage and offer our response would be messier. i'm hoping yesteday's townhall gets posted. there were some great questions from students at the end of the 2 hr discussion with the panelists. if that becomes available i'll add it. your thoughts?