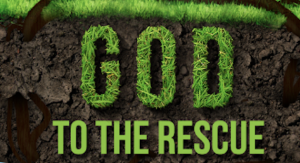 normally i'm rambling about student ministry stuff.  but today just a quick shout out to some amazing children's ministry leaders… Sam Luce, Jonathan Cliff, Gina McClain and Dan Scott. Their collaborative efforts developed a great curriculum, God to the Rescue for use during the current season of Easter.  We've been using the equally amazing curriculum from open.lifechurch.tv for the past couple of years.
it was fun today to watch how our elementary age children reacted to the change of pace.  traditionally we've always broken the kids up by gender to do the small group  activities.  this series breaks  them up K-2nd and 3rd-5th.  the reaction was really encouraging.  the materials take a little prep work from our volunteers, but its clear its worth the change up.  so change is good.  heard many good comments from the older children especially.    although it was clear the boys were a little more challenged to figure out the steps to making a P, B & J sandwich…a simple task, so they thought.  the analogy was to the instructions that God gives us through his Word.  For the boys it was  "take two slices of bread…"
but the girls helped them realize they that you had to undo the twistee-tie on the bag first.  sometimes its really useful to get out of the ordinary.  we'll be back to lifechurch after Easter, but am grateful for this series to stretch everyone abit.