friday-20 july – romney, wv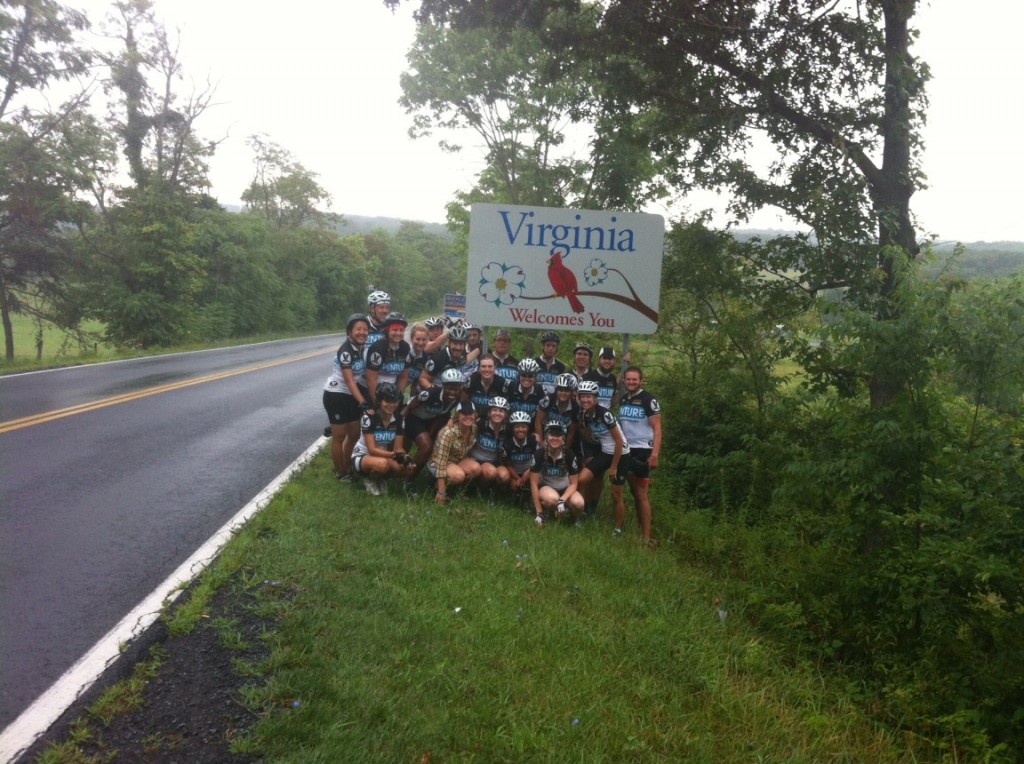 another early morning rise.  lots of fog…and a CAT 4 hill waiting for us as we climb up and east out of Romney.  This was the first CAT 4 that we've pedaled.  Not a nice way to start the morning.  We joking called it "mount romney".  the climb "ate our breakfast" for sure.  we started at 851ft and climbed to 1,415ft before the good thing on a the climb -the ride down. we had several more of those as we headed towards the WV/VA border.
When we hit the border we encountered rain…a deluge.  some of us decided to go ahead and ride down the hill….which was another CAT 4.  The word "adventure" probably describes the sense as we rode about 7 miles in drenching rain.  all part of the experience…right?
we shuttled into Winchester and grabbed lunched and then headed to Purcellville, VA to the Rails to Trail for a nice ride into Reston.  The trail allowed our team mate Rich Dixon to journey with us over the 33 miles.  We had an amazingly warm and rousing greeting from Pastor Tommy O'Keefe  and his team from Harvest Christian Fellowship who were our hosts for the night.  Tomorrow, Saturday, will take us a short 25 miles to our final destination at the feet of Lincoln…and the next chapter in the IJM Freedom Tour