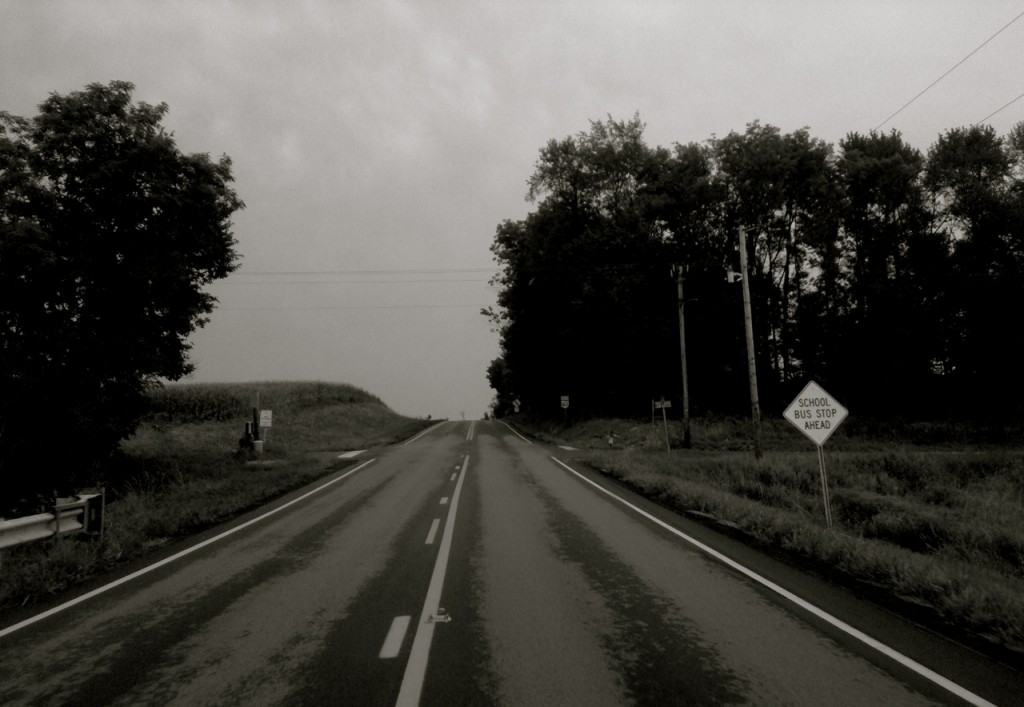 so in less than a week, another young life is lost.
this time it was a horrible auto crash that claimed Jake's life.
today the community showed its respect at a celebration of his life.
this picture is an intersection that i drive past twice a day on my journey to and from the outpost.  and it was at this intersection that jake ringler lost his life.
Jake was an amazing young man.  he was his own person.  I first met him when he attended a halo tournament  i was hosting at the outpost…almost 4 years ago.  he was a friend of parker selby.  he visited about a dozen times over the next couple of years.  i always had sense that he was a special kind of guy.  so today i offered some thoughts during the sharing time.  it was odd for a moment as i stood in front of a family i hadn't ever met.  it was sobering. it was humbling how hungry grief can make anyone for words of encouragement.   just before i spoke another of jake's friend's followed through on a promise to play at the funeral.  although the young man didn't realize it was going to be so soon.  he apologized for not having a prepared song.  yet he sat down on his amp and played and offered his talent.
most of my words were the thoughts and words penned by jake's best friend, parker selby.  parker  is completing his schooling as a an national guard airman on the west coast.  I was reminded as the pastor began the service how hard funerals can be…especially when you're mourning such a young life.   there were good words shared, but the stark reality of the fragile nature of all of our lives was brought home many times.  there were sobering yet consoling words offered by the presiding pastor.  he used the scripture from luke 2 where simeon reminds mary in vs 35
so that the thoughts of many hearts will be revealed. And a sword will pierce your own soul too.
a sobering reminder of the pain that is shared by all who are human.  Life is indeed a short trip