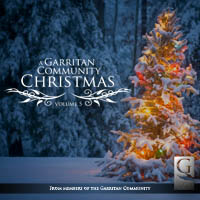 praying your celebration of the birth of Jesus our Redeemer, Leader and friend is blessed. I wanted to pass along another cd worth of music…CHRISTmas music…to bless the day. this is an interesting project and is worth the time.
Welcome to the 5th Annual Garritan Community Christmas Album, a unique musical project. A community of musicians from all over the world met on the Garritan community forum and agreed to submit their own recordings of holiday music, to be freely distributed. Each of these orchestral recordings were made not with large live orchestras in vast recording studios at huge expense, but rather were created by a single person working on their own desktop or laptop computer. What they have in common is the use of Garritan libraries representing software musical instruments based on samples of real instruments.
surf on over here for the FREE download (they've got the previous years available too!). amazing hearts these folks have.