Grateful to my personal major sponsors:
Rotary Club of Ashland  and the Rotary Club of Loudonville  
Church Community Builder

I've never done anything quite like this.  And quite honestly I will not be able to do it without your help…your prayers…your investment…your encouragement.
as of 9/13/11, with gratitude to many friends $5,055 was donated to Convoy of Hope for Joplin and Tuscaloosa.
I've been invited to join a group of 10 incredible men and women from around the country, who are going to bicycle from Joplin, Missouri to Atlanta, Georgia (approximately 766 miles over 9 days) to raise support and awareness for families and churches in Joplin and Tuscaloosa that have been destroyed by some of the deadliest tornadoes in US history.  The funds raised will help Convoy of Hope's Disaster Response Team continue its work in those areas.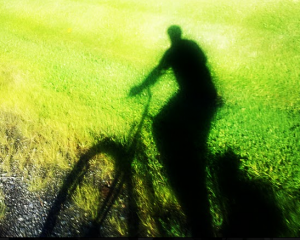 The Venture Expeditions PRESENT: HOPE Tour is scheduled for September 23 through October 9.  More information can be found here. At that link you can find my Cyclist Profile page and follow my team's progress during the tour.
Would you please consider sacrificing financially as I sacrifice physically for this cause?  I need to raise $5,000 in order to participate.  The funds will go directly to help Convoy of Hope continue its work in those areas.  I will meet my fundraising goal if 100 of my friends donate $50 each.  If you own a business and would be willing to help underwrite with a gift of $100 or more, I will include your logo on my profile page.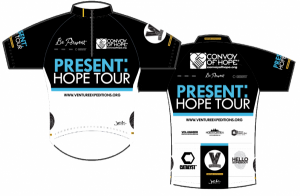 I am on a short time schedule.  I have 2 days remaing to raise these monies.  I think its a simple task…because I believe that God is leading me in this.
To be sure I am not a cyclist.  I've been blessed with good health.  But in this fifth decade of my life, I'm wanting to stretch my comfort zone by stepping off and risking to sacrifice at a deeper level.  My personal intentions are several:
1) Raise Awareness:  In June I lead a team of 18 students and adults to parts of Alabama just north of Tuscaloosa to view first hand the complete destruction of homes and communities.  We served on the ground there for three days.  In talking with pastors, survivors and authorities its clear that it will take upwards of 5 years to bring this area back to normal.  In our fast paced media driven culture the camera trucks and reporters have long been gone since the 27th of April, and yet much work remains to be done.  (I"ve posted a video on this page that shows the devastation in just on community).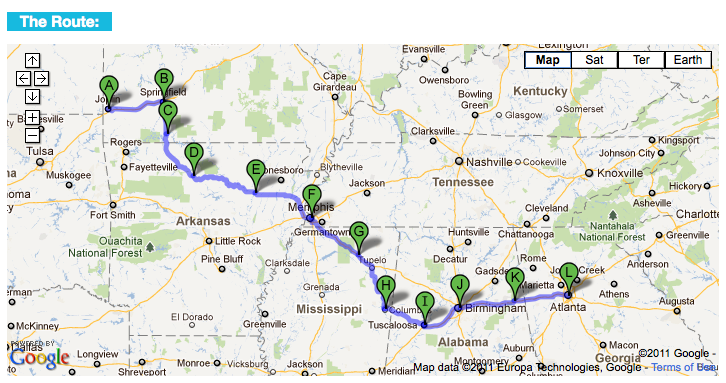 2) Servant Leadership:  As a pastor to students I want to model for those I walk with that leadership comes with a weight and responsibility.  I don't take that lightly.  I can't expect my students and adult leaders to make sacrifices for the Kingdom if I'm not willing.
3) Obedience to God's prompting: By far this is the most adventuresome thing I've done.  To be truthful I wasn't sure if I could even ride for 10 miles. But since I've begun conditioning I've logged more than 90 miles and have engaged the encouragement and coaching of several avid cyclist friends on the process.  I want to be a reminder and encouragement to others who may discount a prompting, opportunity, or an eager servant because of age or other (perceived) limitations. I want to be an example that it's always the right time to follow God, and He will see you through your doubts and fears.
[rivasliderpro id="1″]The past couple of weeks, as I've been in our local schools,  I've shared with many students my intentions which has opened incredible conversations about how the sacrifice is worth it as well as helping them see that anyone can make a difference if you're willing to risk.
You can make your gift safe and secure online here. If you want to write a check, please make it payable to Venture Expeditions marking the memo line Convoy of Hope and mail to my attention at:  New Hope Community Church, 637 N Market St,Loudonville, OH  44842. 
I'm grateful for the friendship and your taking the time to read about this amazing opportunity.  I would be delighted to answer any questions.  Please know that your gift is fully tax-deductible and you will receive a giving receipt from Venture Expeditions at year end.
Thank you,
tom roepke
pastor to students
new hope community church
troepke@gmail.com
http://evosm.com
twitter: samgamgee