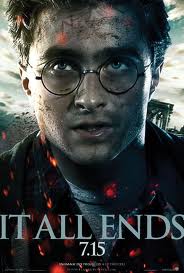 the amazing d2s11 team!                                                                                        
i've not made it to the final chapter of Harry Potter Story, but hope too. and in the last couple of days have finished up several projects including four days of Kingdom work in mansfield with Dare2Serve11. i guess i'm trying to weave together some random thots on why there is such engagement with the fictional harry potter and our own lives and especially in the lives of our students.
wrapping up the week-long serving opportunity with an incredible group of 140 students and adults it was clear, as we worked together we all want our stories to matter. there was conversation about the final release of HP coming. and in our small group times the similarities to another epic story – the lord of the rings rung out as we talked about living life fully for the Kingdom.  thot this post over at red letter christians : Why We Are Drawn to Harry Potter Theology by Danielle Tumminio offered some sense.
As movie theatres reel the final film, and as we reflect on the years we shared with members of Dumbledore's Army, perhaps this is the takeaway: Seek.

Seek with all your heart and all your soul and with your closest friends by your side.

If you do, you may find yourself on an unpredictable path to places you never knew existed. You may meet people so unlike you that they could be properly called a centaur and you a house elf. You may walk into a dark and forbidden forest. You may battle your greatest enemy.
we all want our lives to matter.  when we risk stepping out and serving, wherever, huge things can happen…and its as clear as the  text message i received from andie, a freshman and one of the students on the d2s11 trip…before i was even home from dropping everyone off to step back into their regular lives...yep!