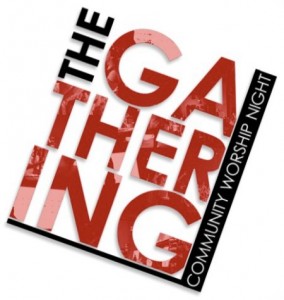 so i headed out for a road trip with some of my students last nite to an event in north canton hosted by a Kingdom ally – Joel Daniel Harris. i intentionally asked a few students who are prospective leaders in our student ministry.  the evening was billed as a…
night for middle school and high school students to come together for worship, to meet new people on a similar journey in Christ, to pray for one another, and to connect with God. Joining youth from across NE Ohio, The Gathering is an opportunity to have a night of worship to remind us that we are not alone but are joining in this journey with Christ together, no matter our church.
The theme was "Who Are You?" and  Joel and his team did a great job of making the evening an amazing time.  for the students i took it was a good investment of time.  All three were really encouraged by the time of worship and teaching.  the biggest surprise and blessing for me was these three students answering the challenging question for the night…who are you in Christ.  Two of the students responded "leader".  in both cases i know these students have  the capacity and i've been trying for awhile to encourage them to step up and lean into that calling.  last night was a huge confirmation.
another area youth pastor tim beck and his students made this video as a set up for the message.
and here's a nice little wrap up.

The Gathering happens regularly…you can find out more about it at facebook.com/330gathering