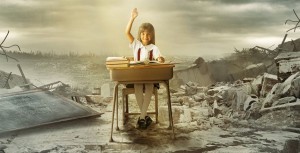 there's a great quote from this movie…"when you see a great teacher…you are seeing a work of art." i'll admit i'm married to a teacher and i may have a bais, but i know the heart of my bride melinda and she indeed is a work of art.(so glad she received the 2010 teacher of the year and you can read about her amazing program here). but there is a larger crisis that we are in the midst of and this movie, coming out this fall may help to spread some much need conversation.

i talk to many parents and so many of them feel trapped in trying to provide a good education for their children. and i know the issues here in the rural area not as difficult as those in the metro centers, yet the whole system is a mess.  I was shocked by this statistic…
26% of this year's graduates will not graduate with a regular diploma in 4 years.   Dropouts from the class of 2008 will cost the state of Ohio $9.8 billion in lost wages over their lifetime.
there's a lot here even this week i sat with one mom who just doesn't know where to turn.  her child, who has some learning disabilities and has gotten pulled into the court system because of a episode at school just shrugged her shoulders and said it just her lot in life.  for her and her family she says the american dream has disappeared.   waiting for superman looks like a great start to  public discourse.  visit their website and make your pledge to see the movie.  follow them on twitter , check them out on facebook too so you can keep informed.  edmund burke said awhile ago…All that is necessary for the triumph of evil is that good men (and women ) do nothing.  well…what something can you do?