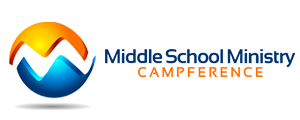 Last fall after the taking part in the Present Hope Tour and returning home I called my friend Adam McLane and was one the last guy's in for the Youth Cartel's first Middle School Ministry Campference.
In short, it was a three-day conference in a camp setting…thus the name, "Campference". It was an amazing amount of fun with an incredible group of folks who walk alongside middle schoolers.
The Youth Cartel is doing it again this year, October 26 – 28, 2012 ~Friday dinner-Sunday lunch at SpringHill Camps in Seymour, Indiana. I wanted to offer a couple of reasons why it would be worth your investment.
1) It's middle school specific.  Hanging out with others who live and breathe ministry to middle-schoolers is  more than fun.  The conversations are serious and engaging and your hanging with some of the best practitioners out there…Scott Rubin from Willowcreek, Kurt Johnston from Saddelback and many others.
2) The host,  Marko is the smartest guy alive (along with Adam's good help) on understanding the mind of a middle schooler…i've been in several long dialogues with him – his heart and head are full of amazingly good and important thoughts about what ministry needs to look like to and for middle school students.
3) Since the event is happening at a camp…you gotta know camp is even more fun when you're with adults with students hearts.  It's all the fun of being at camp without the worries of being "on task" with our students.  Ever wonder what that would be like?
To be truthful, I'm not sure I'm going to be there as I've got to choose between this and something else the Youth Cartel is doing in November called The Summit (and like growing up you have to make choices!) But if you were wondering if it's a worthwhile event…I could not offer you a more solid recommendation…you won't be disappointed.  Here's a short video I shot at last year's event.  P.S. Didn't hurt either that I won the "super prize" worth about $1,000 of student ministry material for being the dude with the longest tenure -volunteer and/or staff in middle school ministry in attendance. (Sometimes your maturity can pay off…you can read about that here.)
You can learn how to register by clicking here.