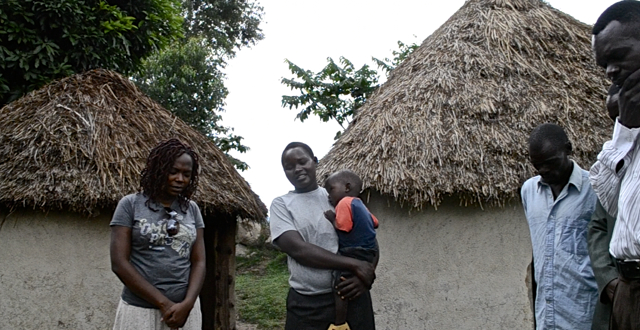 one of the memories of the Compassion Vision Trip to Kenya was the many mothers we met…and this time of prayer, by this mother for us in a village about 50km north of Lake Victoria in the Rift Valley.  We had prayed for her, but she asked to pray for us and our team…and for God to continue to bless us. those words were brought back as i watched this video…the words from this song by More than Rubies, a new band with Christa Wells and Nicole Witt. True beauty and conviction.
We are, we are the visible invisible
We are the flesh and bone
Of Your redeeming love
We are, we are Your kingdom unshakeable
Jesus Christ alive in us
The visible invisible
gratitude for Ann for sharing the beauty and reminder of our calling.